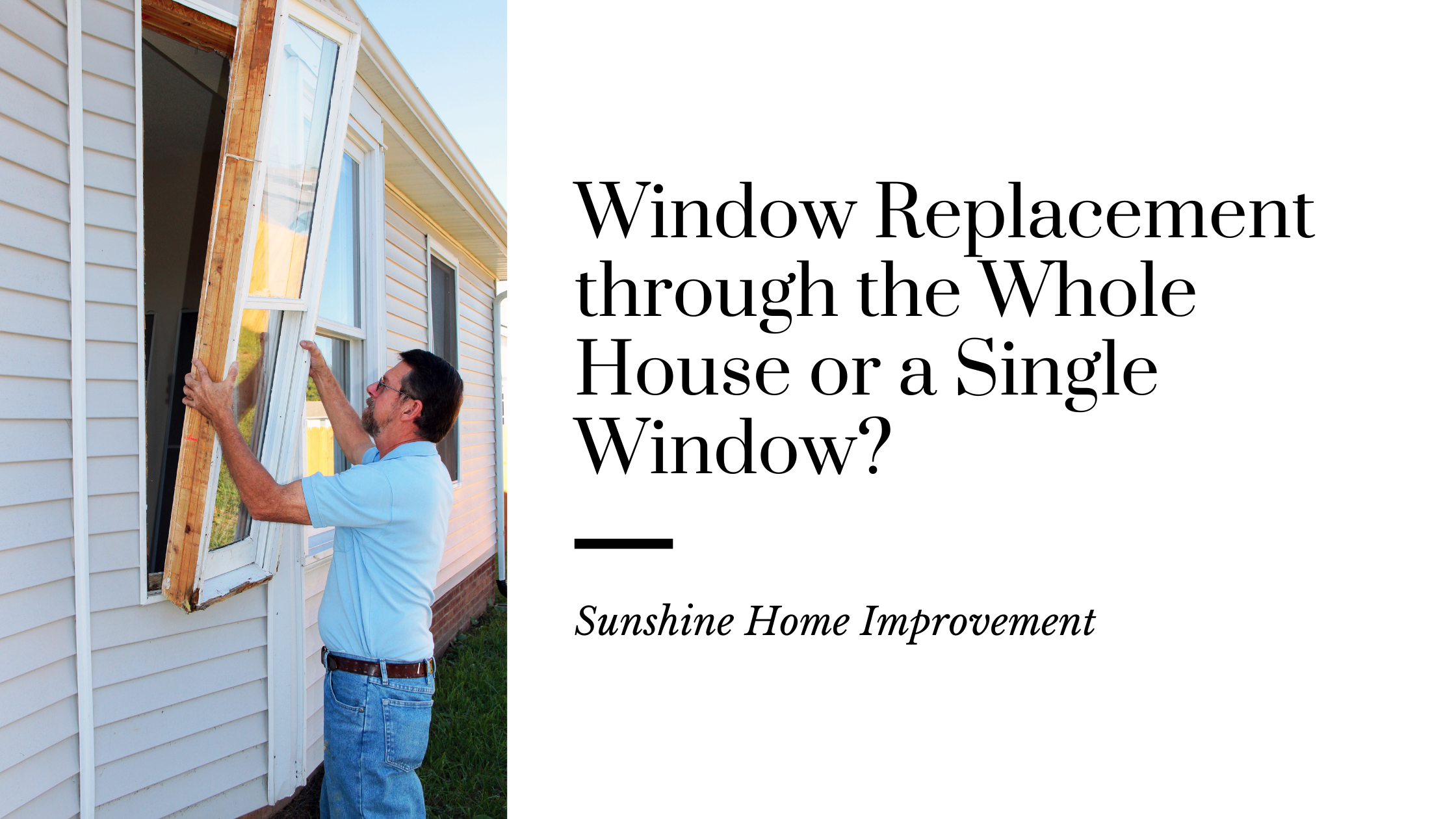 If you are browsing through your options for window replacement in Kansas City, you are also considering how many windows you should be replacing. There are pros and cons to each decision you make, but ultimately there is a good choice for you and your home. 
Replacing your windows with newer models can increase your energy efficiency throughout your whole home, lowering your utility bills, among other things, through your house. You have many options when looking at energy-efficient windows in Kansas City, meaning you could easily replace all windows to optimize your energy efficiency and lessen your carbon footprint over time. 
While you may not think your wallet can withstand a full replacement, it is important to analyze the long-term consequences. With special offers like the $189 window in Kansas City, you can take advantage of deals and make the most of the remodel in one swoop. Think about the lifespan of your current windows. When was the last time they were each replaced? How often do you notice a draft? Any cracks? If you just replace one or two windows this month, odds are you will notice another that is more drafty or damaged by the next month. The following month could lead to even more issues, leaving you to contact the best replacement window company in Kansas City to keep visiting your house. Costing you more as time goes on, it is more cost-efficient to get them all done at one time and fix all the issues at once. This is also easier for you to track the lifespan of each window instead of having to remember which month and year each of your different windows were installed and by whom. 
Affordable windows in Kansas City are not challenging to find, and there are many options when exploring through your avenues and each company you browse. If you think you are ready to think about window replacement in Kansas City, give our team a call to come and see what the best options would be for you, your wallet, and your home. Sunshine Home Improvement is one of the best replacement window companies in Kansas City, and we are ready to show you what we can do.