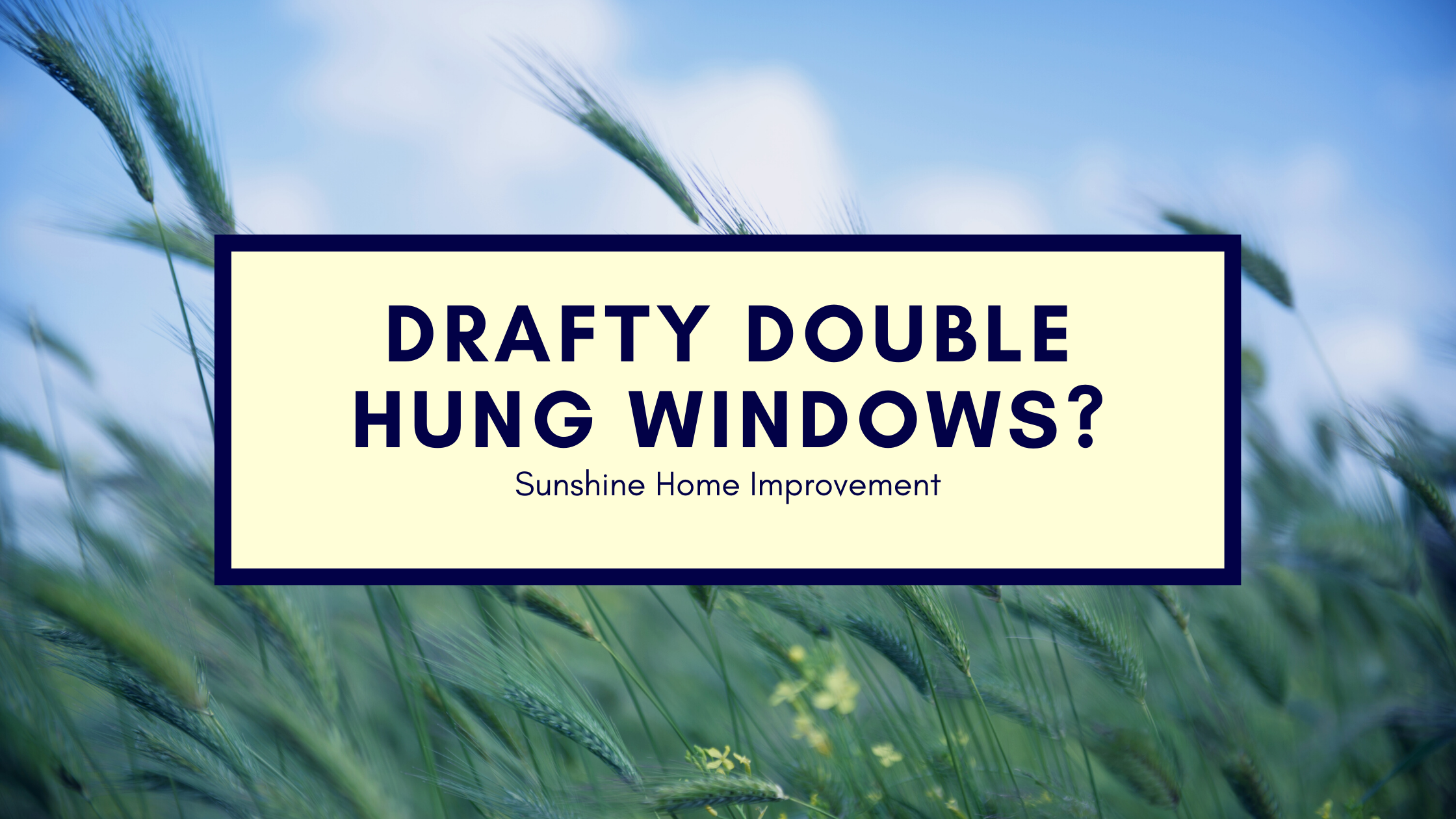 If you are in the market for window replacement in Kansas City, you may have heard rumors about many different types of windows and theories. Of the many rumors that like to circulate, among them are about double-hung windows in Kansas City and other areas. People like to assume that double-hung windows are inherently draftier than any other type of window. While portions of this rumor are accurate, it is not the complete truth. These windows are, in fact, more susceptible to drafts, they are not drafty from the start. As the most trusted and best replacement window company in Kansas City, we would like to inform you about the truth behind the statement. Yes, windows can become drafty, and yes, double-hung windows eventually will be more drafty than other options, but that is only because of the amount of moving parts. Because these windows have more functioning parts, they are more likely to allow airflow when compared to a more stationary and minimal part window, like single hung windows in Kansas City. 
There are ways to slow the process and avoid immediately needing one of the best replacement window companies in Kansas City. Still, like most items in your home, they will need to be updated and replaced eventually. To slow the process, you can protect the interior of your home from drafts in many ways. Among the options, weatherstripping and shrink film are ways to help prevent the drafts of winter air from entering your home uninvited. Installing new weatherstripping can give you a fresh and clean slate to start from and help seal the frame that can sometimes alter with the window sash through time and wear. If you are looking for a way to seal the windows, and confident that you will not want to open them soon, you can shrink wrap the windows to avoid a draft altogether until a better method can be installed.  
Ultimately, the only way to fix a drafty window for good is to hire a company for window replacement in Kansas City to assess the situation. If you are ready for that change, contact Sunshine Home Improvement, home of the $189 window in Kansas City to start the process and update your home.