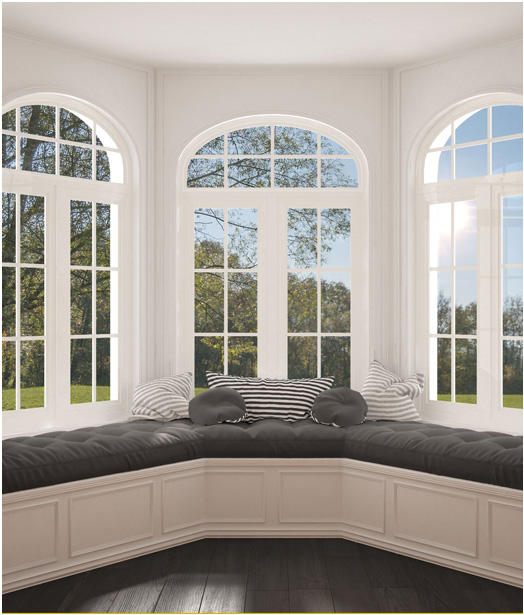 Window Installation in Kansas City
When it comes to window installation in Kansas City, you've got multiple options. You can try and tackle the project yourself, which can lead to a laundry list of issues that can cost more time and effort to repair than you could imagine. Some people may try to search for a handyman or a friend that wants to take on the project as a side job to make a few extra bucks, even if they have little or no experience. Or you can hire a professional in Kansas City that will offer you the highest quality windows and installation at a reasonable price – that's exactly what you will get with Sunshine Home Improvement.
Our team at Sunshine Home Improvement offers both single hung and double hung windows in Kansas City to accommodate the needs of as many customers as possible. Although both double hung and single hung windows in Kansas City are excellent options, there are some differences you should take into consideration.
The Differences Between Single Hung and Double Hung Windows in Kansas City
Single hung windows and double hung windows will look very similar from a distance. Both styles of windows have two sashes, an upper and lower sash which serves to separate the window both visually and physically. Where they differ is that only the bottom sash can open on single hung windows in Kansas City. So, if you want to let air in through the bottom half of the window, you are good to go, but the top half will always stay closed in place.
Double hung windows in Kansas City are more expensive but also provide more versatility – both the top and bottom sash can open. This feature allows cooler air to come in through the bottom of the window, while warm air escapes through the top. Another perk of double hung windows in Kansas City is that both sashes can tilt for easier cleaning of both the interior and exterior window surfaces.
No matter if you choose Kansas City single hung windows or Kansas City double hung windows, you can rest assured that they will be of the utmost quality. Our team at Sunshine Home Improvement will install your windows with the care and quality that you'd expect from one of the top companies for window installation in Kansas City. Our windows are durable, energy-efficient, and will provide plenty of functionality.
At Sunshine Home Improvement, we are the leaders when it comes to window installation in Kansas City. Our team of expert installers will provide insight into the ideal windows to fit you and your home's needs. With over 30 years of window installation experience in the Kansas City metro area, Sunshine Home Improvement will provide efficient, high-quality, reasonably priced service that will give your home that beautiful natural light you have been searching for.
Our team of experts is ready to answer any questions and help install your brand-new windows. Contact us online today or give us a call at (913) 599-4663 in Kansas or at (816) 619-4663 in Missouri. We look forward to hearing from you very soon!
Contact Us