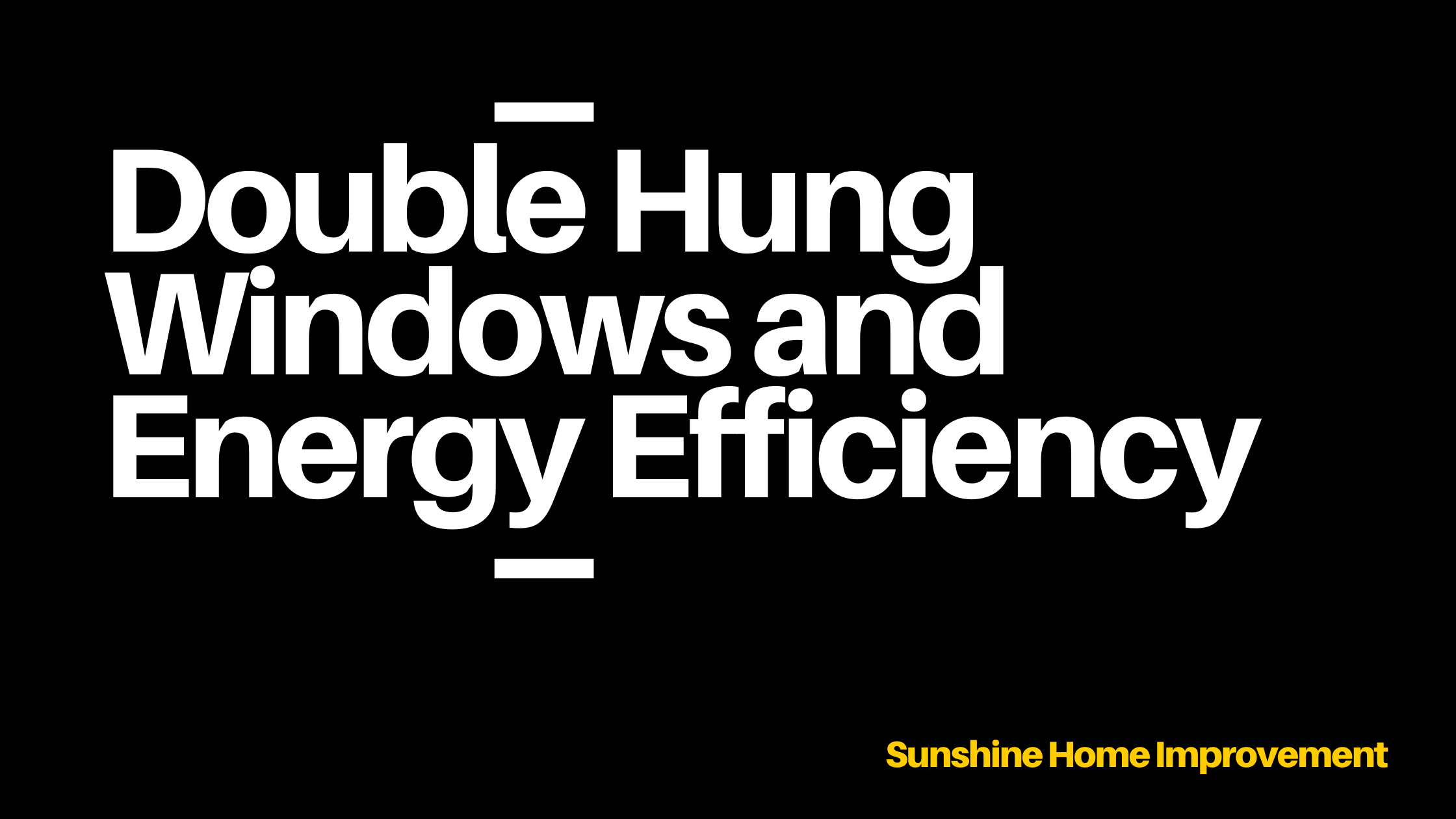 When searching through the best replacement window companies in Kansas City, you will find that they have a vast knowledge of how each of their windows plays into energy efficiency. You may be questioning the energy efficiency of double hung windows in Kansas City, and we are here to help guide you.  
To give you the short version, yes. Double hung windows in Kansas City are, in fact, some of the more energy-efficient styles you will find. The science behind it is exciting and can help you make the best decision for your home, especially when searching through energy efficient windows in Kansas City. When starting your shopping process, it is crucial that the windows you choose come with Energy Star certifications, signifying that they are indeed proven to be high in energy efficiency. Double hung windows in Kansas City have a tighter seal with the home, keeping your home sweet home at a more desirable temperature. Nobody wants drafty windows, and thankfully double-hung windows lessen that dreadful occurrence and protect you from the chilly outdoors. Almost like a domino effect, the tight seal leads to more things than just prevention of air leaks. It also can help lower your utility bill, increase the resale value of the home, and even give you more peace at mind with more safety while still being affordable windows in Kansas City. 
Energy efficiency is a strong trend in the window industry and can benefit your home in many ways. If you are in the market for hiring the best replacement window company in Kansas City, we would love to get started on your next project. Call our experts today to discuss double-hung windows and improving the energy efficiency of your home! 
Double hung windows in Kansas City offer many advantages. They are an excellent choice for controlling ventilation, allowing you to open both the top and bottom sashes of a window to create natural airflow throughout your home. Double hung windows also provide more options for light control than other window types, as both the sashes can be raised or lowered independently to let in just the desired amount of light. Additionally, double hung windows in Kansas City are relatively easy to maintain and can help reduce noise pollution from outside sources. For all these reasons, double hung windows in Kansas City are a popular choice for both new construction and remodeling projects.
Energy efficient windows like double hung windows in Kansas City are an excellent way to reduce energy bills and improve home comfort. These types of windows have numerous benefits which make them a great option for any homeowner. Not only do they reduce energy costs, but they also provide increased comfort and security. The glass used in double hung windows is designed to insulate better than traditional windows, providing a higher level of insulation that will keep your home warmer in the winter and cooler in the summer.
Call Sunshine Home Improvement!
At Sunshine Home Improvement, we can inspect, repair, or replace your windows. We offer excellent options for new windows, including energy efficient windows in Kansas City, affordable windows in Kansas City, casement windows, and more. We do window replacement every day, but we can also help you with door replacement, attic insulation, sunrooms, siding, or building a new deck.
Our expert window installers will provide insight into the best style of windows to fit your and your home's needs. With over 30 years of window installation experience in the Kansas City metro area, Sunshine Home Improvement is the best option for efficient, high-quality, reasonably priced window replacement.