When purchasing new windows for your home, you can get lost in all of the important things to remember. From styles to sizes to prices, it can all get lost in the mix. Here at Sunshine Home Improvement, we believe there are a few very important things you should take into consideration throughout this process. Join us throughout this article to learn about two specific qualities you should look at when talking with a window replacement company in Kansas City.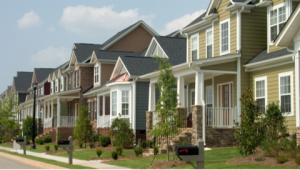 Energy-Efficient and Affordable Windows
The weather here in the Midwest is fairly unforgiving, from hot summers to brutal winters, it can pay off to install energy-efficient windows in Kansas City. Energy efficiency is an important aspect to consider for homeowners looking to reduce their energy bills, as well as ensuring your home is warm in the winter, and cool in the summer! In the long winter months, energy-efficient windows can help save homeowners thousands of dollars on heating and cooling bills. Double-paned windows are great for insulation and lowering that electric bill!
Signs It is Time for Window Replacement
Drafty Windows
Deteriorating Windows
High Energy Bills
Broken Glass
Low Maintenance Windows
Maintenance is always an important factor to consider when buying anything new. How much time does it take to maintain? Is cleaning difficult? Those are both questions to take into consideration when scheduling window replacement in Kansas City. It is always good to know what your options are, based on your level of commitment. When purchasing new windows for your home, consider purchasing low-maintenance windows such as single-hung windows in Kansas City. These windows have fewer moving parts; therefore, it makes it a much easier piece of hardware to clean and keep up with throughout the years.
Ready to Hire the Best Team for Window Replacement in Kansas City?
The choice for windows installers in Kansas City should be an easy one when you analyze the facts. Sunshine Home Improvement is the best window installer in the Kansas City area. If you are ready to begin your new project involving windows, call Sunshine Home Improvement to discuss how we can help. Our team of experts are happy to provide you with a Free Project estimate HERE and cannot wait to help you through this process. Call us today at either (913) 599-4663 for Kansas residents and (816) 619-4663 for Missouri residents. We would love to help you through your upcoming window replacement project.