Bay and bow windows are great options when you are considering window replacement in Kansas City. They are especially stunning in areas of your home with a great view, or with space to extend your windows outside of your home. These windows increase the amount of natural light and provide great views while increasing your home's value. Often merged together into one category, these windows are actually very different and provide very different end results. Join us through this article to take a look at the differences between these window styles.
Bow Windows
A standard bow window is made up of being between three to size equally sized windows. The windows will extend outside of the home, similar to bay windows but instead of sharply angled sides, the entire bow window forms an arched shape. Bow windows extend the view and make a wide view that looks great in a living room, bedroom, or honestly anywhere else in your home.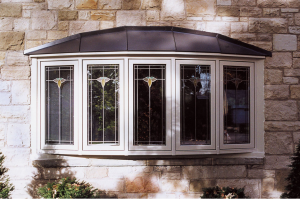 Main Differences
Number of Windows
How Far they Extend Outside the Home
Amount of Glass Panes
Bay Windows
Bay windows are made up of three windows of varying sizes. The normal bay window has one large window in the center and two slightly smaller windows on either side of them. The two smaller windows are typically angled away from the wall at around 25-45 degrees. The large center window provides an unobstructed view of the outside with the two smaller windows being either fixed or venter to allow cooling air into the home.
Here at Sunshine Home Improvement, we have spent over thirty years gaining experience with window installation. Our products are the best on the market and have a long list of satisfied customers behind them. Our team is happy to install any window you want inside your home.

If you are ready to hire the best window replacement company in Kansas City, Sunshine Home Improvement is the best choice. Window installation in Kansas City is a task that should be handled by the best professionals in the industry. With over 30 years of experience, Sunshine Home Improvement is your best choice. Our qualified individuals are ready to help you achieve your window goals for your home in a cost-effective manner. Whether you are interested in standard windows, bay windows, or bow windows, our team is here to help with any window replacement project. Call today to talk with a window expert and get a free quote!