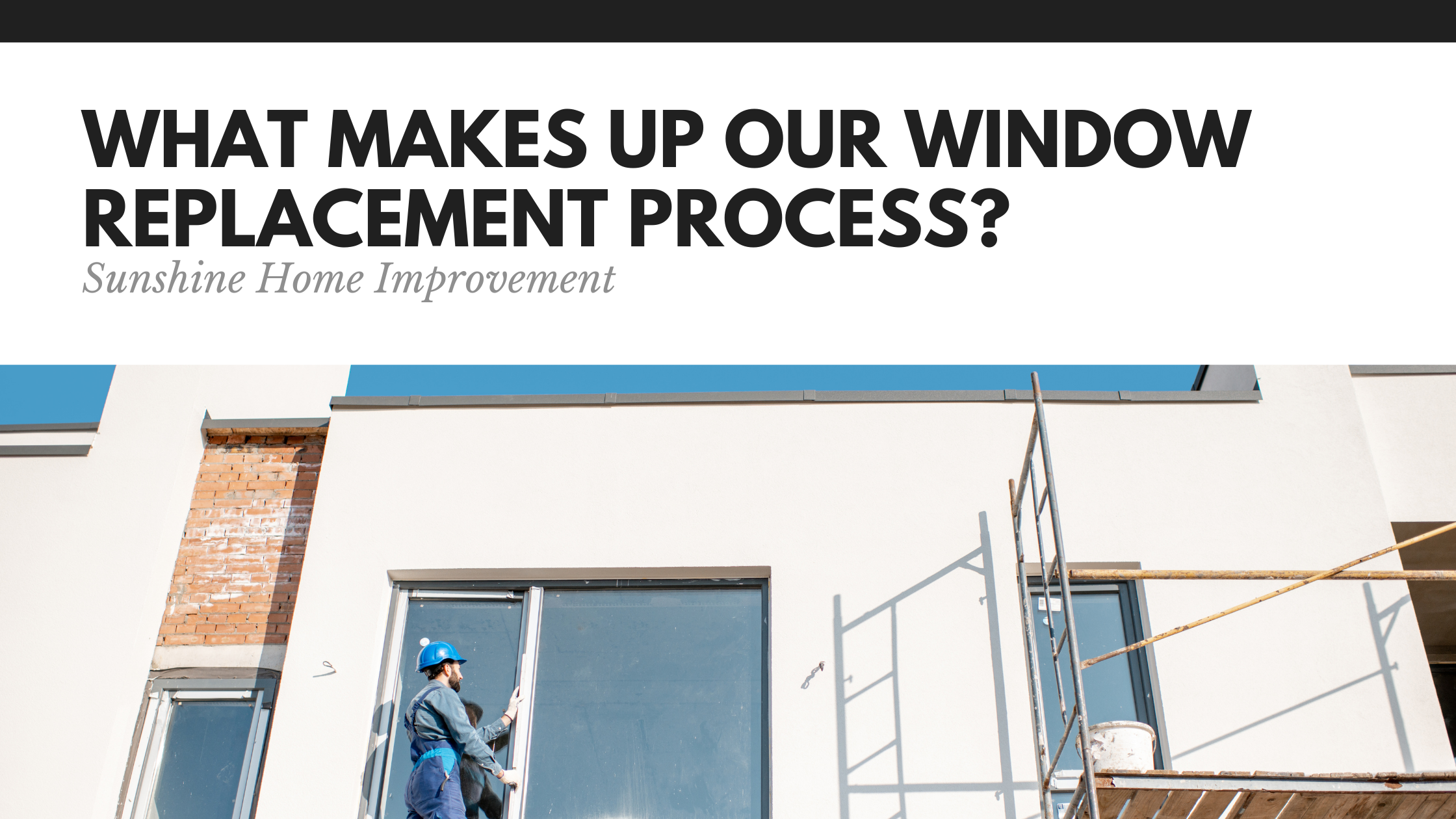 Is it time that you consider window replacement in Kansas City? Our responsibility at Sunshine Home Improvement is not strictly replacing your windows; we are here to guide each customer on what to expect during your installation. We want each homeowner to be satisfied from the moment they call us. 
The first step is our installers will layout drop cloths around your home. What this will do is catch any debris that will fall throughout the project. Then, they will remove the old windows and begin your new 

window replacement in Kansas City

.

 
Out with the old, in with new. Once the old windows are removed, the 

best replacement window company in Kansas City 

will clean the opening and put the new 

replacement

 windows in place.

 
Insulation and sealing 

is

 the next step. After the window is put into place, our installers will insulate and seal the frame into place. This is one of the most crucial parts of your project. Insulation is what will save you money on energy costs. To maximize this benefit, consider searching through our 

energy-efficient windows in Kansas City

 that we offer. 

 
Clean-up, Clean-up. After installers have completed the project, we are responsible for cleaning up. We want to ensure you are not stuck with our mess in the aftermath.

 
As one of the best replacement window companies in Kansas City, we have found pride in our process and would like you to join our community of happy customers. Considering window replacement in Kansas City is a big decision, and we would be honored to be a part of your process. If it is time for your home to undergo a change, call Sunshine Home Improvement, home of the $189 window in Kansas City, today at 913-599-4663 for a free project quote!