Window installation in Kansas City – When designing a new custom home, take your time to select the best windows. High-quality, attractive windows can take your home's design from generic and basic to extraordinary. Consider including one or more of the following window options.
Double-hung windows are composed of two vertically hung sashes. They are one of the most popular window types. Double-hung windows are an increasingly popular option because of their attractive design.
Single-hung windows are similar to double-hung models, but just one sash opens, and the other stays closed. This window type is commonly used in bedroom and bathroom designs, as it allows for privacy while still letting air flow. They can be customized with decorative grids and glazing options that give your home a unique look.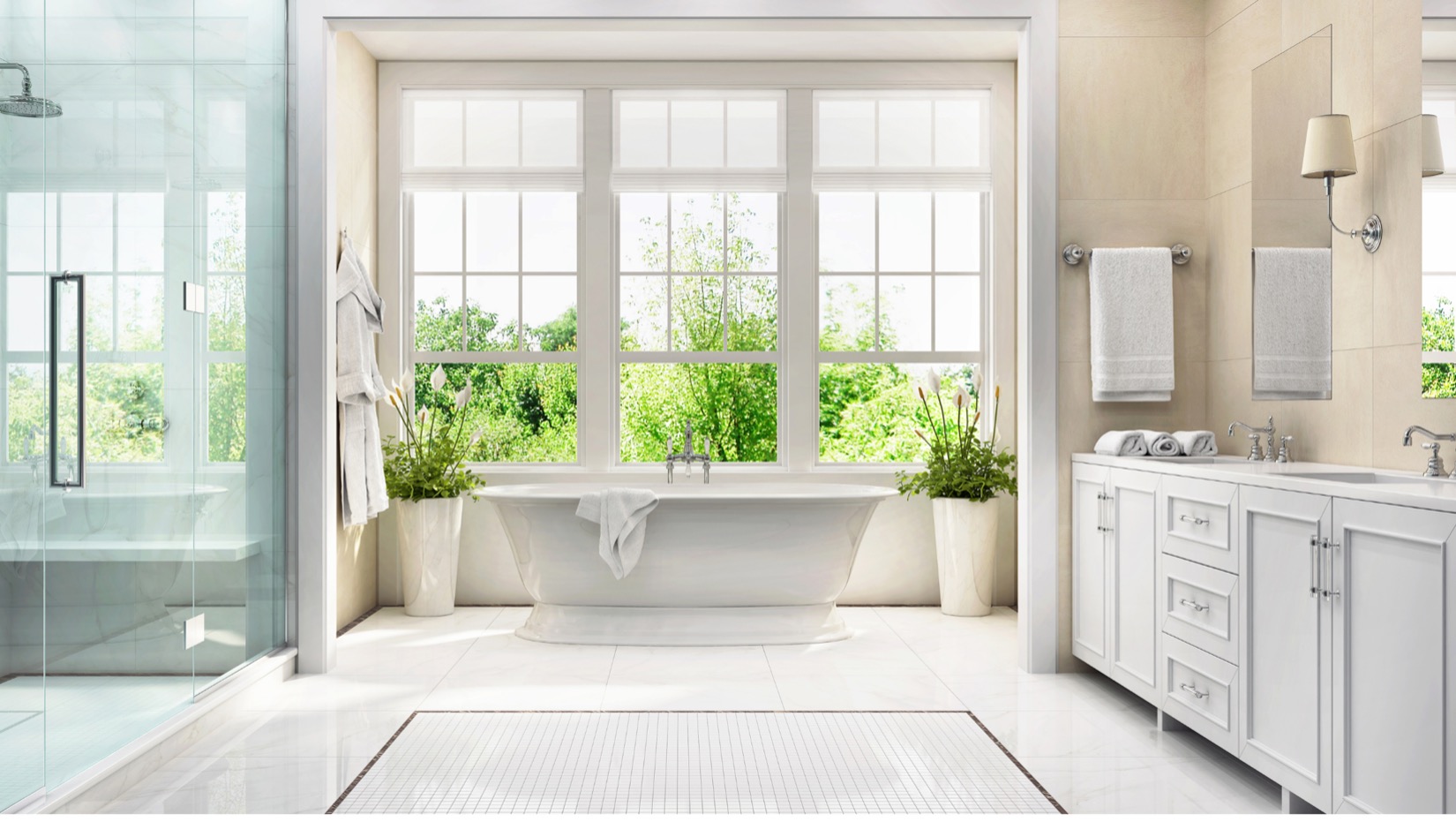 Casement windows are a great option to take advantage of maximum natural light and ventilation. These models open outward, using a crank mechanism that makes them easy to operate. They come in several styles, including single- or multiple-unit configurations for larger spaces.
Awning windows are like casement models but open out from the bottom instead of from one side. They offer excellent ventilation while protecting against rain and wind. They're best for areas with limited space because they occupy less wall space.
Style #5 – Sliding Windows
Slider windows are designed for easy operation and simple window installation in Kansas City. They can be used to replace other single-hung or double-hung window styles. These windows are opened by sliding the two sashes horizontally — one in front of the other. They come with multiple panel configurations, making them the best choice for larger openings.
Style #6 – Picture Windows
Picture windows are stationary units that can create a picture-perfect view of your home's exterior. These models are often installed in combination with other window types, such as casement or double-hung windows, on either side for maximum light and ventilation.
Bay and bow windows are large multi-panel units that protrude from the exterior of your home, creating an eye-catching design. Choose from several styles for a unique look that will make your home stand out.
Style #8 – Transom Windows
Transom windows are typically installed above another window or a door and are made to bring in extra daylight. You can also choose from different styles, such as arched or rectangular.
If you're looking for something truly unique, consider specialty windows. These models come in many shapes and sizes, including circles, octagons, and more. They can add a unique design element or provide extra ventilation in areas without taking away too much wall space.
Choose from Single, Double, and Triple Glazed Glass
No matter the style you choose, you'll need to select the right glass for your windows. Single-glazed windows are made with one pane of glass and offer little protection from heat transfer. Double-glazed windows have two panes of glass and provide better insulation. Triple-glazed systems feature three panes of glass for the most energy efficient windows in Kansas City.
Call Sunshine Home Improvement!
At Sunshine Home Improvement, we are a window replacement company in Kansas City. We offer excellent options for new windows, including affordable windows in Kansas City, casement windows, and more. We do window replacement and window installation in Kansas City every day. We can also help you with door replacement, attic insulation, sunrooms, siding, or building a new deck.
Our expert window installers will provide insight into the best style of windows to fit your and your home's needs. With over 30 years of window installation experience in the Kansas City metro area, Sunshine Home Improvement is the best option for efficient, high-quality, affordable windows in Kansas City.