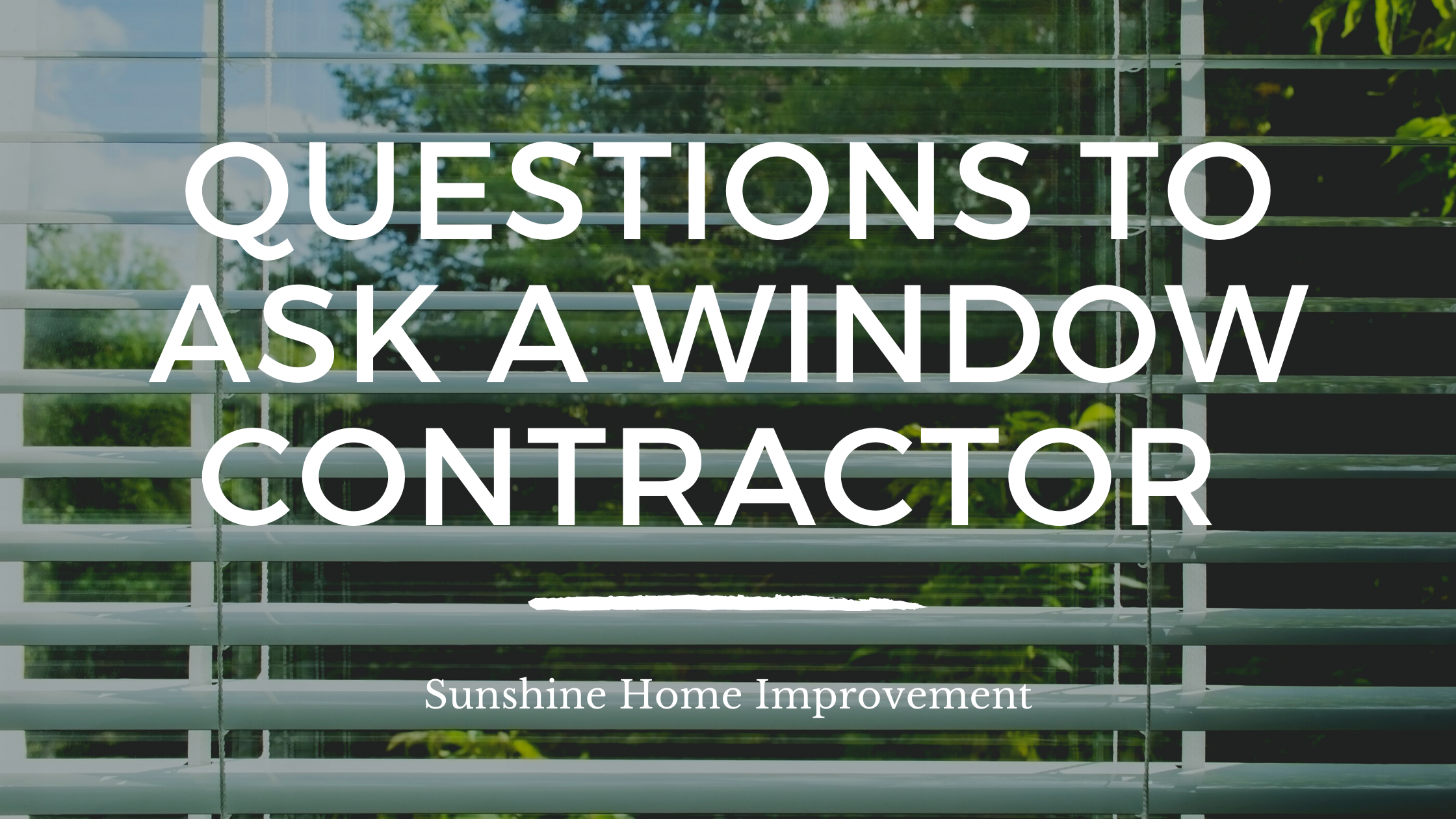 When searching for the best replacement window company in Kansas City, a lot of options may come up. However, before you choose just any company to replace your windows, there are a few questions you should ask the contractor before signing anything. 
Do you have insurance
? 
Arguably the most important question you should ask a contractor is about the company's insurance. The best replacement windows companies in Kansas City will have both liability insurance and workers compensation insurance. Insurance is what will protect you in case of an accident. Ask for visual proof; don't just take the contractors word for it. 
How long as your window company been around?
Get some background about the company, such as how long they've been in business. While this isn't necessarily the most important question, it is still a good one to ask. The longer a company has been around, the better; however, every company has to start somewhere. If the company is relatively new in the window industry, ask the contractor if they could provide referrals. 
What is 
the 
warranty
 on the windows?
Depending on the company, warranties for window replacement in Kansas City will vary. Typically, warranties are for one year, but at Sunshine Home Improvement we offer a lifetime warranty on all windows.  
What will the 
installation 
process involve
?
There is more to window replacement in Kansas City than just installing glass. Some companies offer finishing services, such as trimming and painting. Ask the contractor about the entire process of installation and how long it will take to complete. 
For the most affordable windows in Kansas City, look no further than Sunshine Home Improvement – home of the $189 window in Kansas City. We have been installing windows for more than 30 years and offer the best energy efficient windows in Kansas City. Contact us today to receive a free quote!