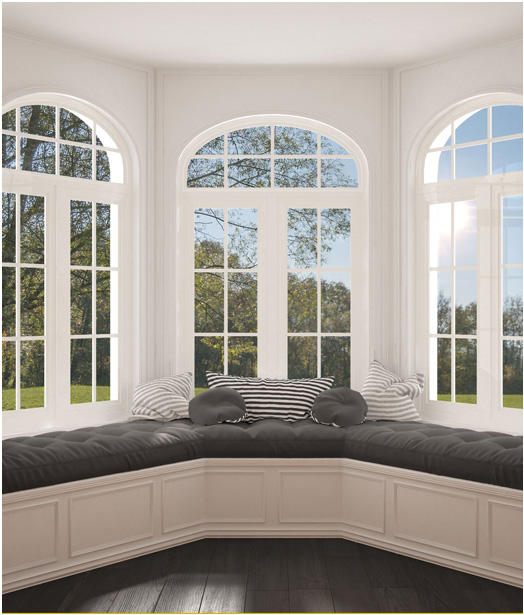 Window Installation in Kansas City
One important thing to consider when investing in new windows is what type of windows you want. Two of the most popular types of windows used in many Kansas City households are single hung windows and double hung windows. So how do you know which one to pick? Don't stress over the decision, our experts at Sunshine Home Improvement are here to help.
Single Hung Windows in Kansas City
Single Hung Windows and double-hung windows will look very similar from a distance. Both styles of windows have two sashes, an upper and lower sash which serves to separate the window both visually and physically. Where they differ is that only the bottom sash can open for single-hung windows in Kansas City. So, if you are wanting to let air in through the bottom half of the window you are good to go, but the top half of will always stay closed in place.
Double hung windows in Kansas City cost more but are more versatile because both the top and bottom sash can open. This feature allows cooler air to come in through the bottom of the window, while warm air escapes through the top. Another perk of double-hung windows is that both sashes can tilt for easier cleaning of both the interior and exterior window surfaces.
At Sunshine Home Improvement, we are the leaders when it comes to window installation in Kansas City. Our team of expert window installers will provide insight on the best style of windows to fit you and your home's needs. With over 30 years of window installation experience in the Kansas City metro area, Sunshine Home Improvement will provide efficient, high-quality, reasonably priced service that will give your home that beautiful natural light you have been searching for.
Double Hung Windows in Kansas City
If you want more versatility in your windows, double hung windows are the better option. Double hung windows also have two sashes, but unlike single hung windows, both the top and bottom sash can move vertically within the window. The top sash can be cleaned much more easily since it can slide down to the bottom of the window for better access.
Also, double hung windows provide far better ventilation. When the top sash is open, it allows warm air to exit the room. When the bottom sash is open, it allows cooler air inside. When both are open at the same time, it results in the maximum possible ventilation. Overall, you have more options when you choose double hung windows in Kansas City.
At Sunshine Home Improvement, we offer the highest quality Kansas City single hung windows and double hung windows. All of our windows are functional and energy efficient to help keep utility costs down. If you currently have leaky or drafty windows, give us a call. One of our window installation experts can provide the best recommendations to make your window issues a thing of the past.
Contact Sunshine Home Improvement for All Your Window Replacement Needs
For more information about our windows and services, contact Sunshine Home Improvement today. We offer the very best window solutions, including our famous $289 window in Kansas City. We have the training and experience to make resolve your window issues quickly and efficiently.
Contact Us