Did you know different types of windows can be installed in your home? Doing some simple research can help you decide which type of window is best for your residence. Make sure you pay close attention to the energy efficiency of the windows and make sure they fit the aesthetics of your home. Below is a list of affordable windows in Kansas City that might be good options for you.
Single Hung Windows
Single hung windows in Kansas City might be the first image that pops into your mind when thinking about windows. These open vertically, with the lower part moving up and down while the top remains stationary. On average, a single hung window costs anywhere between $170-$360 per window.
Double Hung Windows
A double hung window is a popular option for window replacement in Kansas City. This window type is similar to a single hung window except that both the lower and upper sash can move up and down, and the window can tilt out. These features make this window easy to clean and maintain. You can opt to get a vinyl version of this window, which is cheaper than the standard window. The vinyl version typically costs between $450-$600, and a regular double hung window can typically cost anywhere between $450-$1000.
Arched Windows
These windows are commonly used to add architectural design to homes but they do not offer any ventilation. They have rounded tops, and most do not open or close. They are typically installed right above single or double hung windows that do provide ventilation. These types of windows normally cost around $325-$500 to install.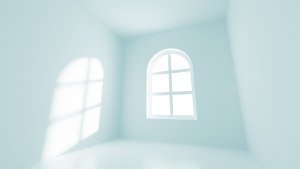 Storm Windows
These types of windows are exterior windows that are installed in the same frame as your current windows. They add an extra layer to protect against wind and to help keep heat inside. These types of windows are ideal for areas that might regularly be exposed to severe weather. It typically costs around $200-$460 to have storm windows installed in your home.
Skylight Windows
Odds are you have seen a skylight window, but did you know that you can get one installed in your home? Skylights are great for adding more natural light to your home and they look spectacular. Most skylights do not open and usually cost anywhere from $900-$2130 to be installed.
Picture Windows
You may want to consider replacing your old windows with picture windows. These windows are large and don't have any visual breaks or frames. They also cannot be opened but are great if you are wanting to frame a beautiful view outside. Picture window installation costs anywhere from $245-$850, depending on the size of the window. If you are considering having picture windows installed in your home, contact a company specializing in window replacement in Kansas City.
Sliding Windows
Sliding windows are two sections that are made from two separate single windows. One of these sections slides horizontally over the other so that they open and close. The average cost of installation is $320-$1300, depending on the size.
Hopper Windows
These types of windows open from the top and require a crank open to tip downward. They are great for smaller spaces, like basements and bathrooms. Installation costs can vary from $265-$720. Hopper windows do offer excellent insulation because they tightly seal against the frame when completely closed.
Bay Windows
These types of windows extend from an exterior wall, creating a little nook for relaxing and enjoying the view. Bay windows are known for using flat windows that are set into an angled frame. These types of windows are more expensive and typically require a specialist for the installation, which can cost anywhere from around $1150-$3550 and $240-$800 per window used. Bay windows usually use three windows–one center and two side ones.
Bow Windows
These types of windows are custom curved and crate a circular look on the outside of your home. These can be more expensive to install than a bay window as the average installation costs can be anywhere from $1400-$3800.
At Sunshine Home Improvement, we offer some of the best energy efficient windows in Kansas City. We offer numerous affordable windows in Kansas City that not only look nice but help improve your home's energy efficiency. If you are in Kansas, call us at (913) 599-4663, or Missouri, (816) 619-4663 to set up an appointment. You can also contact us online to get a free quote today!