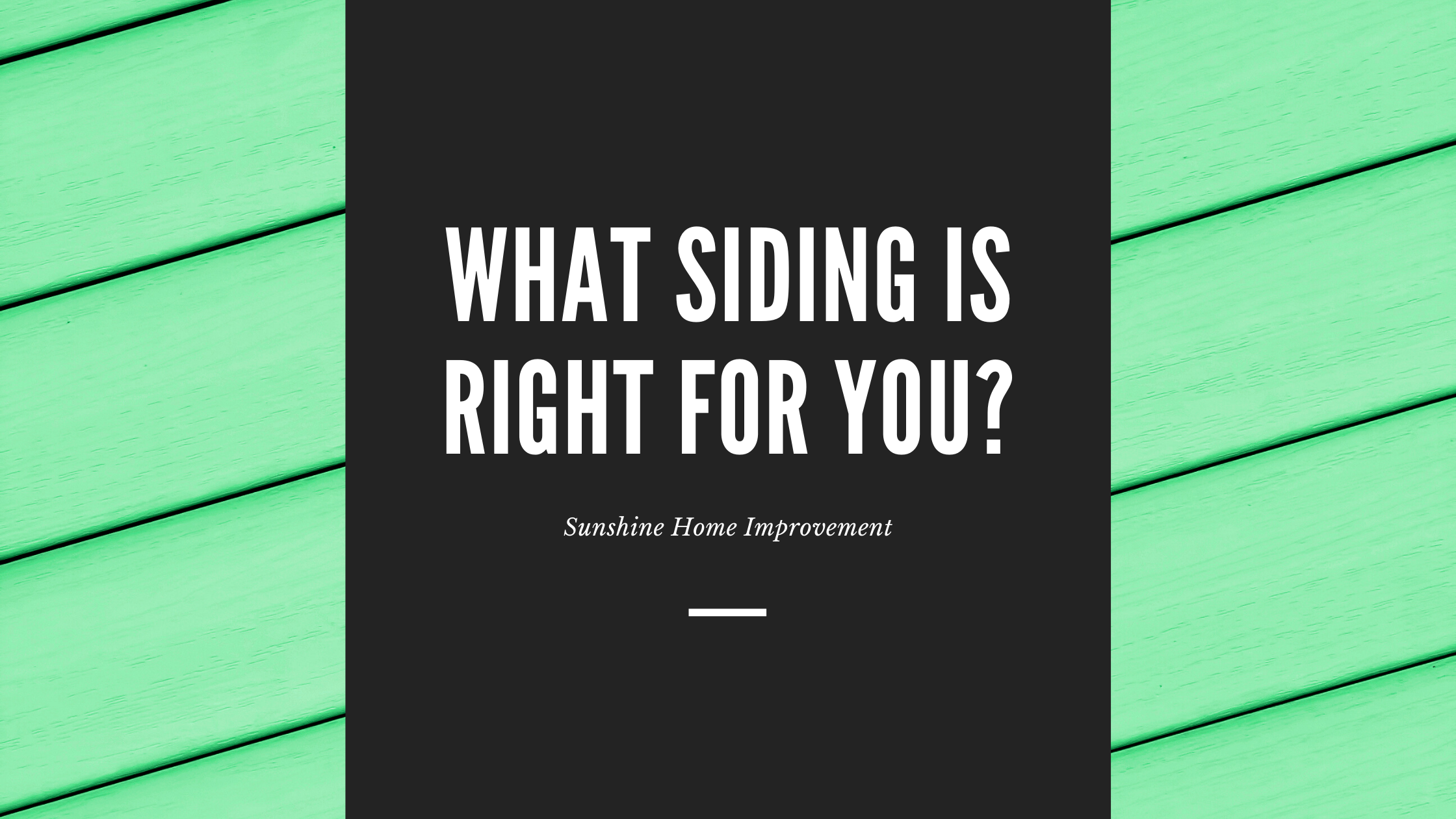 You have many options when exploring siding in Kansas City. Everywhere you look, you have options, and everyone says theirs is the best. However, that isn't always the case. Sunshine Home Improvement wants to help educate you in the different types of siding you can explore, giving yourself the best chance for success and happiness with your choices. Join us through this article in explaining three different types of siding and the best pros and cons for each. 
Vinyl
Starting with one of the most popular options for siding in Kansas City is vinyl. This option is a fairly inexpensive choice and very versatile. It can be quickly installed and even installed over other existing materials if desired. Like many options, this type of siding in Kansas City does require some maintenance as grime and mold can quickly accumulate on the surface. Vinyl is an option for your siding in Kansas City. 
Brick
 Although it is less common than vinyl, brick is the second option for siding in Kansas City. Brick is very aesthetic and durable. It can withstand a lot of different extreme weather conditions and erosion. Brick is resistant to fire and does not mold like vinyl is prone to. However, this is one of the more expensive options for Kansas City siding and needs much more installation work than other choices. Thus, it would be a much more expensive and lengthy process compared to others. 
Wood
Lastly, Kansas City siding experts would like to explore wood as a siding option. High-quality wood can be very pricey and requires constant maintenance. It is also very vulnerable to the elements and insects, leading to a limited life. On the other hand, this material is easy to shape and install, and makes a home aesthetically pleasing. You have options for siding in Kansas City, and we want to help you achieve your siding goals. Whether they be vinyl, wood, brick, or another option, we are willing to discuss our opinions for your current home. Call Sunshine Home Improvement today to discuss the different options you have when it comes to your siding.