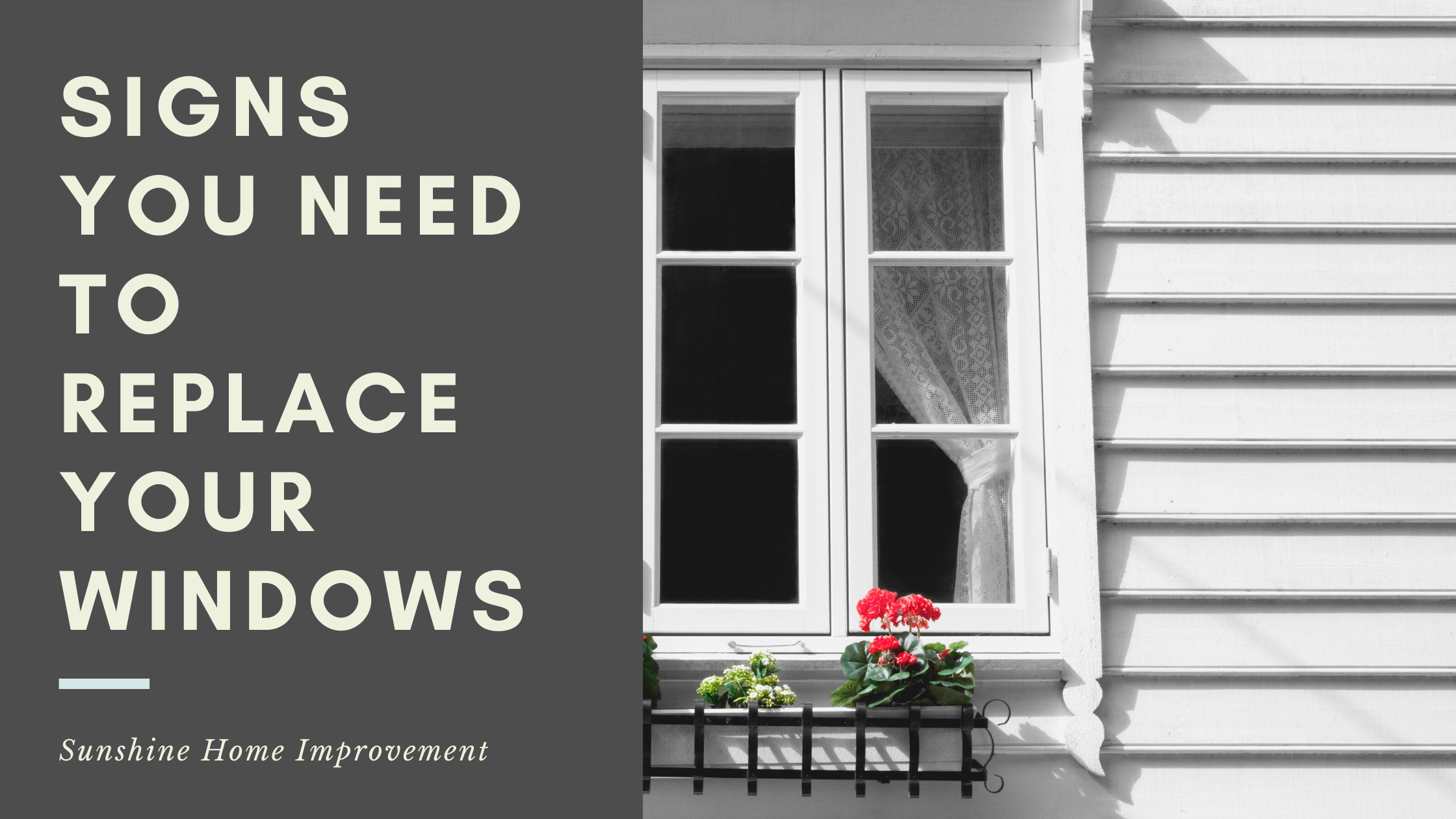 Windows are a fundamental attribute to a home. They allow sunshine in and for you to view the outdoors from inside your home. Because they are so important, you need windows that are in proper condition. However, buying windows is not something homeowners frequently have to do, and may only have to purchase once in their lifetime. According to the best replacement windows companies in Kansas City, the following article includes signs that it may be time for window replacement in Kansas City. 
Drafts
If you stand next to your window and feel a draft from the air outside, it definitely may be time to consider window replacement in Kansas City. Depending on the season, a high-quality window is designed to keep cold air out and warm air in and vice versa. In order for this to happen, you need energy efficiency that are Energy Star certified. At Sunshine Home Improvement, we sell the best energy efficient windows in Kansas City at a low price. 
Unable to Open or Close
The second major sign you need to replace your windows is if you cannot open or close them. This is dangerous for many reasons, with the most important one being the inability to climb out of your window during the instance of a house fire. You need a window that can open and shut without trouble. 
Old
Homes that are 30 or more years old most likely had windows with single-pane glass installed during the building process. If they haven't been replaced since then, they are probably not energy efficient windows. The best replacement window company in Kansas City will be able to help you during the selection process for energy-efficient windows.  
Siding Damage
A very telltale sign it's time to replace your windows is if the siding is visibly damaged. This can occur either on the outside of the house or on the inside. Signs include chipping, water stains, a warped frame, or broken glass.  
ROI 
If you plan to sell your home, replacing your windows for either single-hung or double-hung windows in Kansas City will not only increase your homes curb appeal, but will also increase its resale value. Homebuyers pay attention to details like window conditions when shopping. Plus, studies have found that homeowners receive approximately a 73% ROI when replacing their windows when selling their house.  
If you've decided it's time to replace your windows, call Sunshine Home Improvement and ask about our $189 window in Kansas City. Not only are our windows energy efficient, but you will also receive them at the most affordable price.