Window replacement or installation jobs require a lot of heavy objects and moving parts. There might be multiple things happening at once, and the last thing you want to worry about is the safety of your pet.
At Sunshine Home Improvement, we understand that animals are curious. However, we want to ensure that everyone is safe. So, for the safety of your pets and our team, we've compiled a list of what to do to keep your pet safe when your window contractor is installing your double hung windows in Kansas City.
Potential Dangers to Your Pet During a Window Replacement or Installment
When you are getting a new window, your home, at least in a small sense, becomes a construction zone. Many different tools are being used, and loud noises that can startle your pet.
Replacement window companies in Kansas City want you to know that these items used on the job can be dangerous to your pets:
Heavy windows
Adhesives
Cleaning materials
Nails
Screws
Falling debris can also be harmful to your pets. Keep them away from any areas where there could be wood chips or dust that they could breathe in.
Call your vet immediately if you believe that your pet has inhaled toxic dust or swallowed a woodchip. You should also call your vet if you notice any nails or screws in their paw or notice them limping after your window installation.
The Best Ways to Keep Your Pets Safe and Comfortable During a Window Replacement or Installment
You want to ensure that your pets are comfortable during the window installation process. Below are tips from a trusted replacement window company in Kansas City on how to keep your pets safe during the window installation process.
Create a Safe Room for Them
Designate a room in your home to keep your pet in during the construction process. This room should have their bedding and favorite toys in it. You should also have a food and water bowl in the room because they might get hungry throughout the day.
Start getting your pet comfortable with the room before the window contractors come out to your home. Spend a little time with them in that room every day so they become comfortable and feel safe in that environment.
Introduce Them to the Replacement Window Company Performing the Job
This isn't the best idea if you have a protective, or even a skittish pet. However, if your pet is friendly and loves meeting new people, you should consider introducing them to the window installment company.
Introductions are a good way for your pet to build trust with the contractors. It also helps them understand who is in their home, and they might feel more comfortable.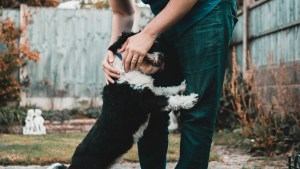 Consider Hiring a Pet Sitter for the Day
If you have a pet that scares easily, hiring a pet sitter for the day might be the safest bet. When window contractors install Kansas City single hung windows, it's a noisy process. If your pet gets stressed by loud noises, they shouldn't be in the home.
Your best option might be to hire a pet sitter to keep your pet out of the home for the day. Make sure you send your pet with plenty of food and water; don't forget to pack their favorite toys and bedding.
Provide Distractions
If you have to keep your pet at home the day of your window installment, the best thing you can do is provide them with distractions. After you have placed them in their safe room, turn on the television or a white noise machine. The sounds will mask a lot of the construction noise and make your pet feel more comfortable.
Other distractions you should provide your pet with include:
Favorite toys
Comfortable bedding
Treats
Regular check-ins
All of these things can help your pet feel more comfortable during the window installation process.
At Sunshine Home Improvement, we offer window replacement services that are affordable and energy efficient. Our double hung windows in Kansas City block out UV rays to protect the inside of your home.
If your home needs new windows, call us at (913) 599-4663 if you live in Kansas or at (816) 619-4663 if you live in Missouri. You can also contact us online for a free quote.